I hate to use the term "exit strategy" since the panty-waisted moonbats have corrupted it so, but there is an end-date for our hunger!
That being said, Tammy Loux had the best idea I've heard since we started this little event: taking this all the way to September 11th, and then we ALL fast and say a prayer in rememberence of that tragic day in 2001.
What could be more perfect?
Checking in on yesterday's volunteer faster, Cav Tanker pulled off his 24-hour shift without a peep! HOOAH!
Let's see if the next one up on the calendar, SFC Mac, can carry the baton with the same incredible strength and determination!
---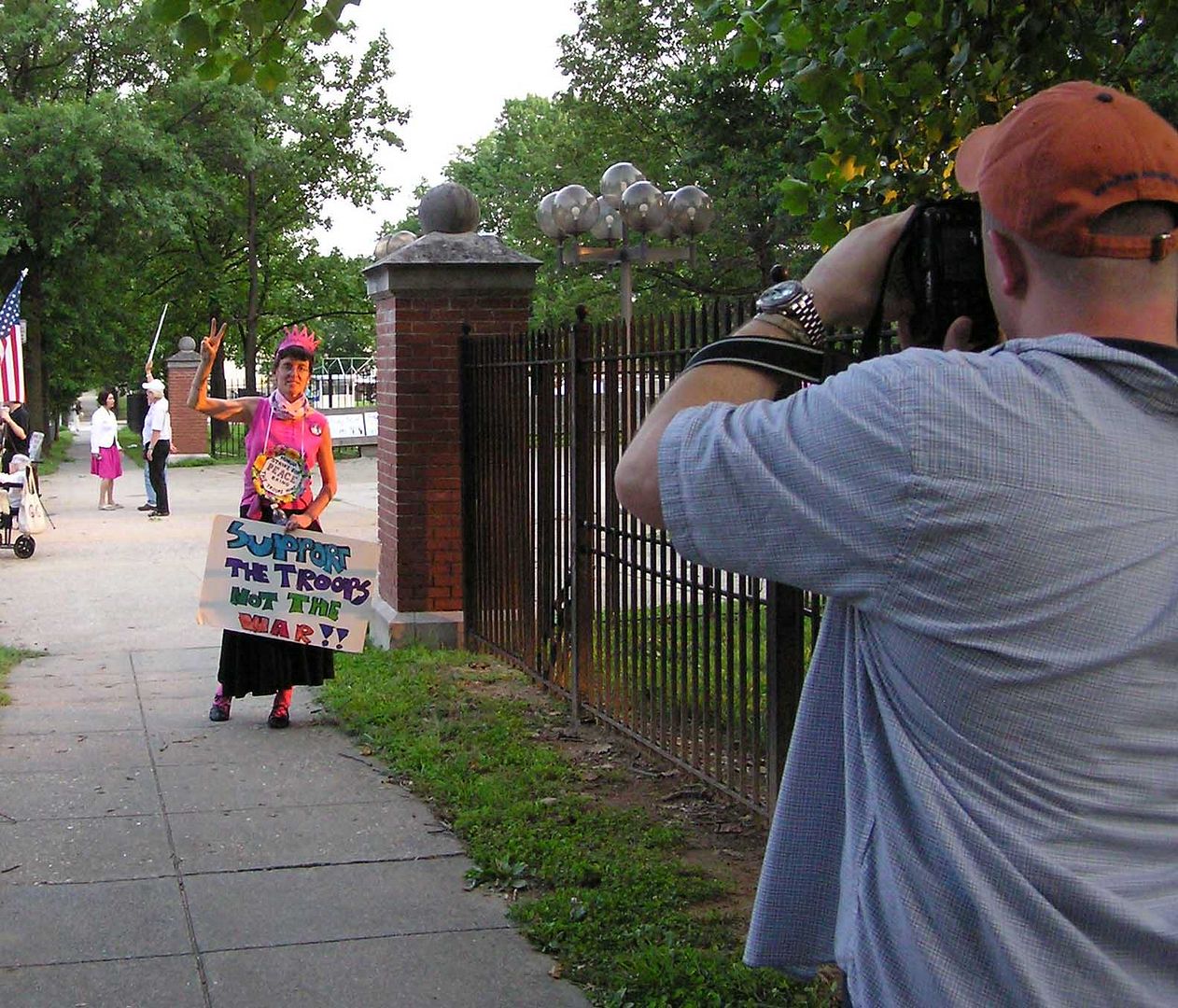 Sgt Allen, sporting his Club Gitmo hat, takes pics of an eager Pinko.
If you want to know what the Sheehag followers of CodePink really think about our uniformed guys and gals, check out Sgt. Allen's site for a couple of up-close-and-personal stories from Walter Reed and how he feels about this so-called "support".
These anti-American asshats protesting in front of a military hospital carry signs attesting to their "support" for our troops. Signs that say "Money for Wounded Not War", "Troops Home Now" and "Best Support – Bring Them Home." But let one of the troops actually try to talk to the commie-freaks, and their true colors soon break out.

Couresy of Contact Right!
THESE PEOPLE DON'T DESERVE THE ATTENTION OF OUR WOUNDED WARRIORS!